About Us
We are renowned manufacturer of Pharmaceutical Furniture and Machinery at Vadodara, carry out all kinds of production and sheet metal works in Stainless Steel, material:- Pharmaceutical, Chemicals, Formulations, IPC, Bunker, Fabrication, S. S. Sheet Metal, Tanks, Vessels and Kitchen etc. We are the Expert in IPC and Pharmaceutical Furniture in Stainless Steel.
We are pleased to inform you that We Productively and efficiently handled / completed different kinds of Stainless Steel job works for our valued consumers. We also enclosed complete information of our company.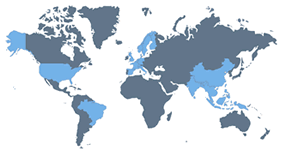 We pledge you to give our entire services whole to your gratification and will complete task / jobs in time. We appeal you to give us an prospect to attest the ability intact to your satisfaction and gratify.
Thanking you and assuring our best services at all time.
Products